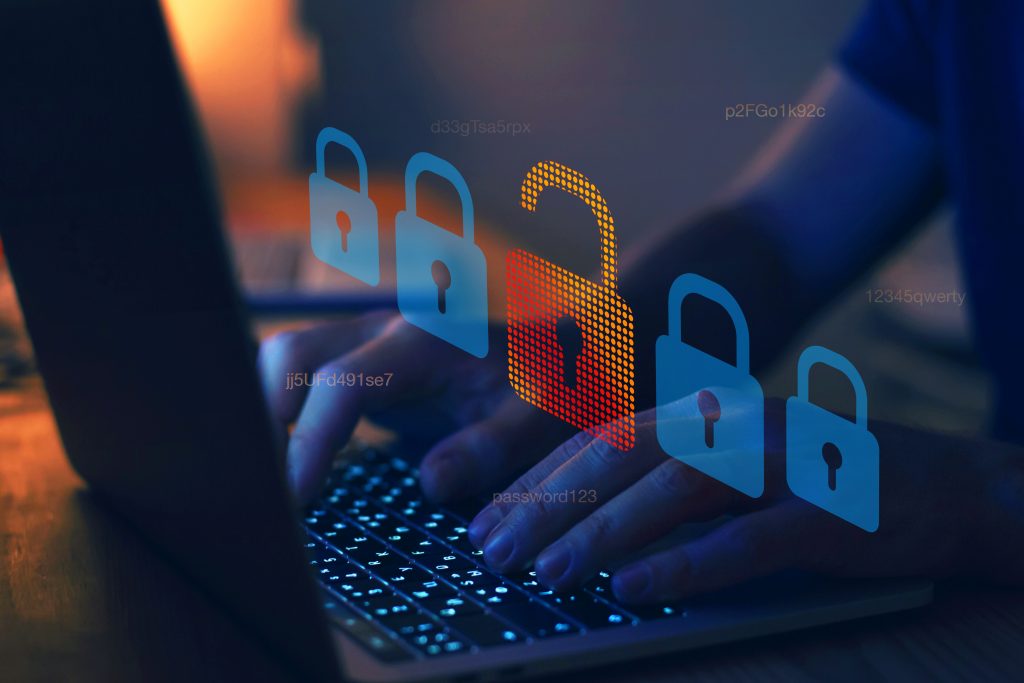 You put Ring doorbells on your house, deadbolts on your doors, and floodlights on your garage. But how do you protect your valuable personal and business information from prying eyes and cyber thieves? Here are some top cybersecurity tips for 2022.
Personal
Message Smarts: Whether using personal or business email, NEVER trust links or attachments sent from an unknown entity. Cyber thieves now also use smishing (text messages), vishing (robocalls), and phishing (email) techniques to entice you to reveal personal identification information. NEVER reveal personally identifiable information to anyone but a verified source!
Strong Passwords: It's tempting to use a simple password but resist the urge. Use strong passwords and keep them in a password safe. In addition, reset your passwords frequently for better security.
Multi-Factor Authentication: Today applications offer multiple ways of authenticating a login. Set up your applications for multi-factor authentication whereby a user must satisfy several authentication factors to gain access.
Public WIFI Usage: You've decided to work at your local Starbuck's for a change of scenery but beware of using the available public WiFi connection. You risk contracting viruses or other forms of malware, and there's a chance the owner of the connection can track your browsing history.
Antivirus Software: You should update your antivirus software with the latest patches. Hackers evolve their tactics; they introduce new viruses continually. Your antivirus software sends updates regularly to meet these new challenges.
Business
Cybersecurity Policies: Whether a formal or informally written document, a cybersecurity policy outlines the standard for all activities related to IT security. Construct a policy and communicate its expectations clearly to all employees, addressing such issues as such as how to access the work network remotely, guidelines for using social media, and rules for creating and protecting passwords. And train your employees regularly on cybersecurity policies.
Network Audits: Perform a network audit regularly, inventorying all elements of your IT infrastructure and auditing how well your team is following its cybersecurity procedures. An audit can include various elements, but it should evaluate your network's security vulnerabilities as well as the need for hardware or software upgrades.
Antivirus Upgrades: Antivirus software may give you a sense of false security if you do not update the application regularly. You must upgrade firewalls, VPN, and antivirus software for protection against current threats.
Encrypted Data: Whether emails, passwords, files, or documents, every sensitive piece of data related to your business should be encrypted. Period.
Backup Procedures: Develop disaster recovery plans and adopt sound procedures to backup and restore your sensitive data. A network audit should review these procedures and ensure they meet your current needs.
These tips give you a start, but cybersecurity is a serious business best left to the professionals. Consider contracting with the experts at JMA Consulting. They can help you draft sound security policies, perform network audits, and advise you on upgrades that will protect your vital IT infrastructure.