YOUR WORRY-FREE IT PARTNER
Proactive Monitoring
JMA's Proactive Monitoring and Management model is superior to the standard break/fix approach used by most IT Service Providers.
Helpdesk Support
With more people working from home, JMA's helpdesk support for both on-site and remote users provides real-time support when, and where, your team needs it most.
Network Maintenance
Secure communications throughout your network is a must-have for all businesses. JMA's engineers are experts in keeping your internal and remote networks operating seamlessly.

Outstanding Expertise. Proven Results.
With More Than 30 Years of Combined IT Experience
Our engineers have vast experience and outstanding expertise in all facets of business infrastructure technology. Our clients rely on our experts for all of their Managed IT Services. Contact JMA to learn how our experienced engineers can help you with the best managed IT network support and IT outsourcing services.
Contact JMA to responsibly dispose of your legacy hardware.
JMA Consulting can professionally assess, design, develop, implement, and support all your data and infrastructure needs. Our engineers are well acquainted with server virtualization, active directory, DNS, VPN, firewalls, terminal services, and most communication protocols. By routinely doing network sniffer analysis, we can identify and correct bottlenecks threatening your network's performance.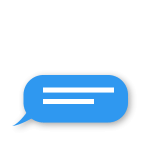 Consulting
Our technology consultants are among the most highly trained data and IT infrastructure experts in Chicago. Whether you are building a new system or upgrading and maintaining an existing environment, JMA Consulting can answer your questions.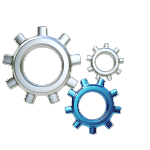 Project Planning
Do you want to upgrade your IT environment? Are you ready to move from a single server to a virtual infrastructure? Let our consultants and engineers efficiently and effectively manage the project for you.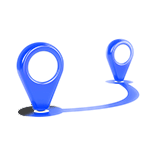 Roadmapping
Your data and infrastructure needs grow with your business, and you want to stay ahead of the curve. Our professionals can design a road map for growth and walk with you through its implementation.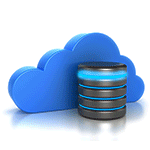 Server vs Cloud Issues
Under the "one server, one application" infrastructure model, IT admins spend too much time managing servers rather than innovating. JMA engineers can help you move seamlessly from server to cloud and support you with any issues.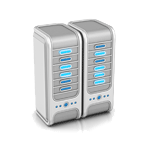 Upgrade Server & Workstations
Over time the performance of servers and workstations declines and their maintenance costs escalate. JMA engineers can take the pain out of upgrading your infrastructure, allowing your IT services to scale with your growing business.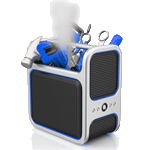 Troubleshoot & Repair
Using state-of-the-art diagnostic tools, JMA consultants can troubleshoot your IT infrastructure and telephony issues. Their broad experience enables them to remedy the problems quickly, relieving you of lengthy system down time.
Problem Solver
Is your business outgrowing your data management system? Are network performance problems keeping you awake at night? Our engineers maintain expertise in all things related to your business's technology. Whether you need someone to architect and manage a full network upgrade or just keep their pulse on your system's performance, you can rely on JMA to handle these issues for you.

For over 10 years we have been relying on JMA for everything tech related. Whether a planned project (there have been a bunch) or an on-the-spot emergency (there have been MANY), John and his staff have always been available, knowledgeable, and professional. Not once have we ever had to worry or look elsewhere for assistance.

JMA Consulting is a lifesaver! John and his team have bailed me out of IT issues more times than I can count. John takes the time to explain issues and makes solving problems seem effortless. JMA Consulting has been my "go to" resource for all things IT for more than 11 years. I would never go anywhere else.

JMA has allowed me to take off the IT hat from the many I wear daily. They have been a great addition to our team using a clear understanding of my business to provide appropriate recommendations whether dealing with maintenance or troubleshooting. I have never worked with any other IT company that made decisions in step with our company goals like this. Thanks John and Team!

JMA has been a valuable partner to ENTACT for over 12 years. As our business and needs have grown, JMA has been instrumental and proactive in helping us successfully plan and implement the IT and infrastructure requirements to support this growth. In addition, JMA's customer service and responsiveness while supporting our help desk and everyday troubleshooting are top notch. We think of the JMA team as an extension of our associates and greatly appreciate everything they have done for us over the years.

Be it planned projects (including 2 office moves) or unexpected break fix issues, John and his staff have always been responsive, knowledgeable and professional. We view them as a critical extension of our team and look forward to continuing our partnership for many years in the future. We have partnered with them for our business' technology infrastructure for over a decade and have no plans of changing.
JMA Consulting is a Certified Enterprise Partner and Licensed Reseller of Microsoft Office 365 and Adobe Products.
JMA Consulting partners with top technology companies that provide hardware and software solutions that power businesses of all sizes. As certified enterprise partners and licensed resellers of these state-of-the-art products, JMA can streamline installations and provide cost savings. Learn more here.

Our
Enterprise
Partners.