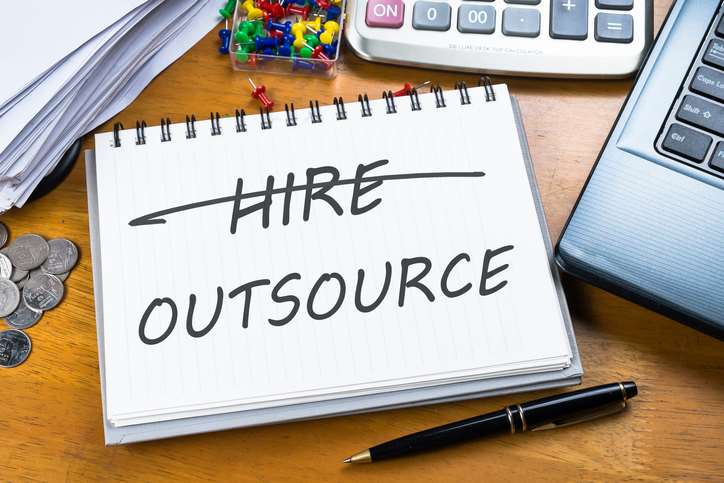 With the challenges of the past year, you've chosen to keep a lean workforce, opting to manage your IT yourself. Now you're spending more time answering your team's technical questions, upgrading hardware and software, and scheduling data backups than in doing what you do best – growing your business. Maybe it's time to outsource IT!
Getting Started
First, assess your current situation. Is your business fairly stable or are you anticipating a steep ramp of growth? Consider engaging an IT consultant to see if your tools – both software, hardware, and telephony – meet only today's needs or scale to support future demands.
How secure is your network and your data? With the increasing threats, you may ask a consultant, well-versed in cybersecurity, to suggest enhancements that protect these valuable assets. You don't have time to research the latest technology and likely do not have the expertise to architect your own network. You can work with a certified IT consultant to architect the infrastructure to best meet your needs and manage the project of implementing the new configuration.
Being Effective
The trend toward remote workforces means your team's experience working remotely must mimic in both access and response time what they had in the office. Those expectations demand secure networks, new tools, and robust IT.
In addition to reliable email services and telecommunication systems, today's workforce needs hearty productivity tools such as Microsoft® Teams. Your employees need both hardware and software that can enable them to share and edit documents in real time, video conference, and manage team projects. To be more nimble, you may need to move from local hosting to cloud computing solutions.
Keeping Going
In a word, the IT world is dynamic. New advances in browser software, for example, may prompt upgrades to your applications to keep them humming efficiently and effectively. Data backup schedules must be created and maintained. Someone needs to track software licenses and ensure antivirus software is current. And who can respond to your team's technical questions and address their issues to keep down time at a minimum?
You might consider hiring an in-house IT professional. But do you want to incur the costs of another employee and ensure that person stays ahead of the technology curve? Consider the hats you would ask that individual to wear – technical/help desk support, database development/management, telecommunications and hardware, software and network support, disaster recovery, etc.
Look for a managed IT service where you can negotiate the length of a contract, choose from a menu of services, and minimize your monthly IT expense. Ask what licenses the consultants hold and who are their partners. Make sure they do not charge extra fees for phone calls or travel. Consider contacting the licensed professionals at JMA Consulting; JMA not only provides managed IT but also outsourced CIO and business consulting services.